July 23, 2021
"Sow a seed and the earth will yield you a flower. Dream your dream to the sky and it will bring you your beloved."
~ Khalil Gibran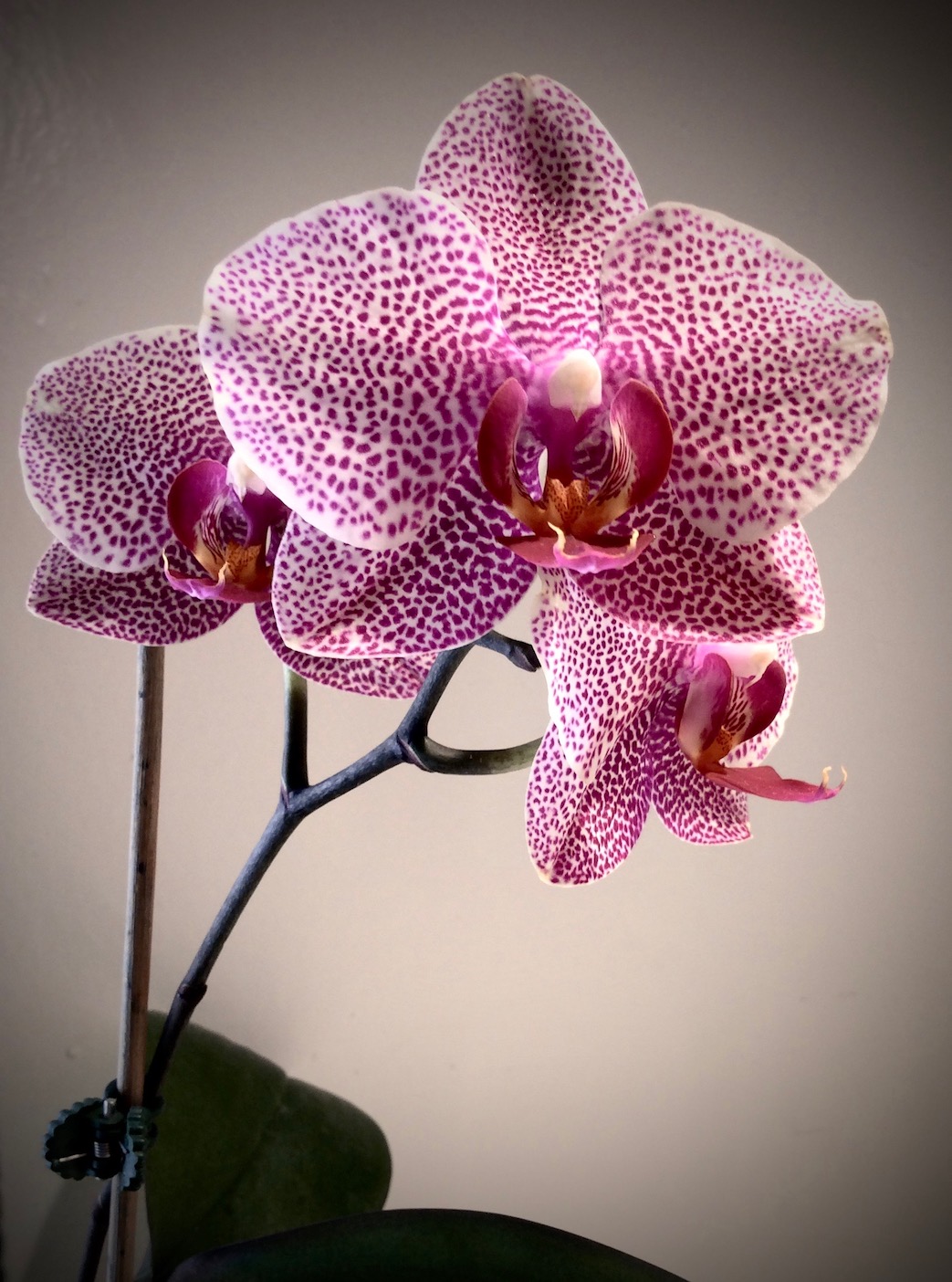 The photo above is of the orchid blooms that greet me each morning when I come into the kitchen. The plant was a gift from a friend several years ago and came to me flowering. The orchid blooms fell off eventually and never returned, until recently. For years I watered the plant regularly and assured it that I loved it anyway, even if it never bloomed again. My neighbor friend fed it for me a few months ago and then, one morning, I noticed three little pods forming and soon after, those pods opened up to be three gorgeous spotted orchids!
They are part of the soul of the house now, and seem to me like an old-timey, close harmony-style girl group trio, like the 1930s Boswell Sisters.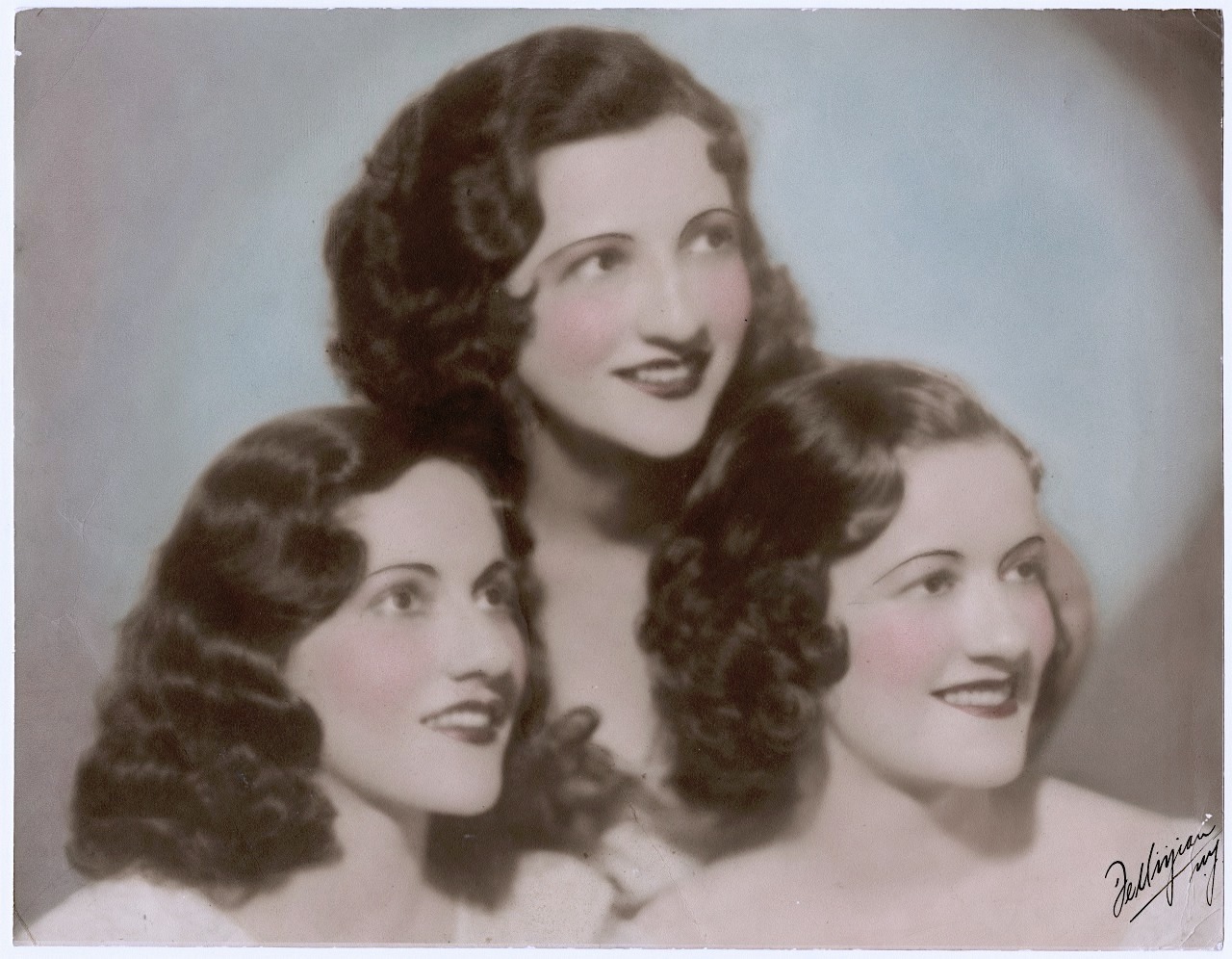 Every morning, when I give my cat Sofia her breakfast and pull my cold-brewed coffee out of the fridge (because it's too hot in summer to fire up the stove), I imagine those three magenta and white polka dotted orchid sisters harmonizing a little tune, such as this:
"The temple bell stops, but I still hear the sound coming out of the flowers."
~ Matsuo Basho
~~~~~~~~~
The vanilla bean orchid (Vanilla planifolia) is the source of the seed pods from which natural vanilla, used to flavor desserts & beverages, comes. Tahitian Style Shrimp in Vanilla Sauce is a savory way to enjoy the flavorful gift of this beautiful orchid.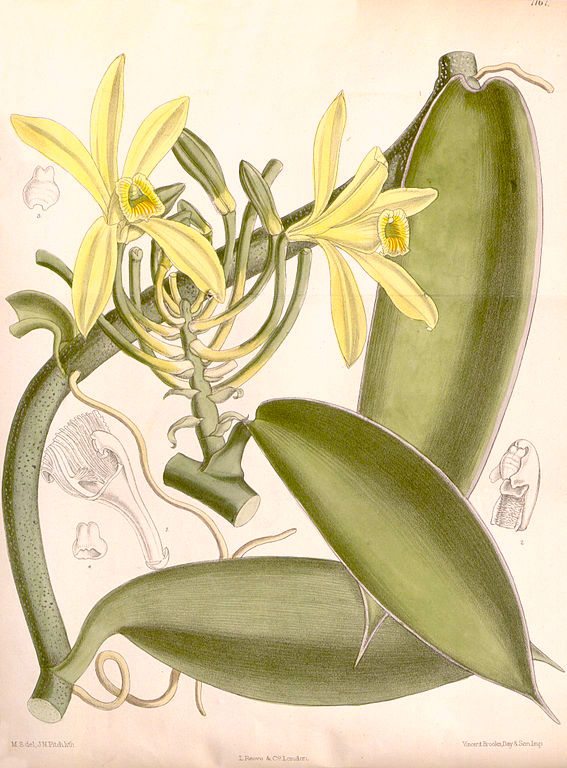 Tahitian Style Shrimp in Vanilla Sauce
This simple but sensational dish is one of the most delicately flavored, sensual and elegant dishes I have ever made. For the healthiest and most environmentally sustainable shrimp, look for certification labels by the Marine Stewardship Council (MSC), Monterey Bay Aquarium Seafood Watch or other reputable sustainability agency.
2 tablespoons butter
16oz of large, uncooked shrimp (31-40 shrimp per pound), peeled and deveined
1 vanilla bean, split lengthwise
1 (14oz) can light coconut milk (unsweetened)
Salt and freshly ground pepper
2 or 3 limes, cut into wedges
Optional to serve: cooked white rice
In a large sauté pan, over medium-high heat, melt butter. Add shrimp and vanilla bean. Sauté, turning and stirring frequently, until shrimp turn pink. Season with a pinch of salt and freshly ground pepper to taste. Remove shrimp to a plate and squeeze 2 lime wedges evenly over the shrimp.
Add coconut milk to the vanilla bean and remaining butter in the pan. Bring just to a boil, reduce heat and simmer, uncovered, stirring occasionally until thickened (10 to 12 minutes). Press the vanilla bean a few times to release the seeds.
Remove the vanilla bean and return the shrimp to the pan to heat through.
Serve shrimp and vanilla sauce alone, in a shallow bowl, or spooned over white rice, accompanied by a salad of butter lettuce leaves. Serve with lime wedges.
Serves 4 as a main course or 6-8 as an appetizer.