March 26, 2022
"Arise from sleep, old cat,
And with great yawns and stretchings…
Amble out for love"
~ Issa
(Translated by Peter Beilenson) Japanese Haiku 1955-56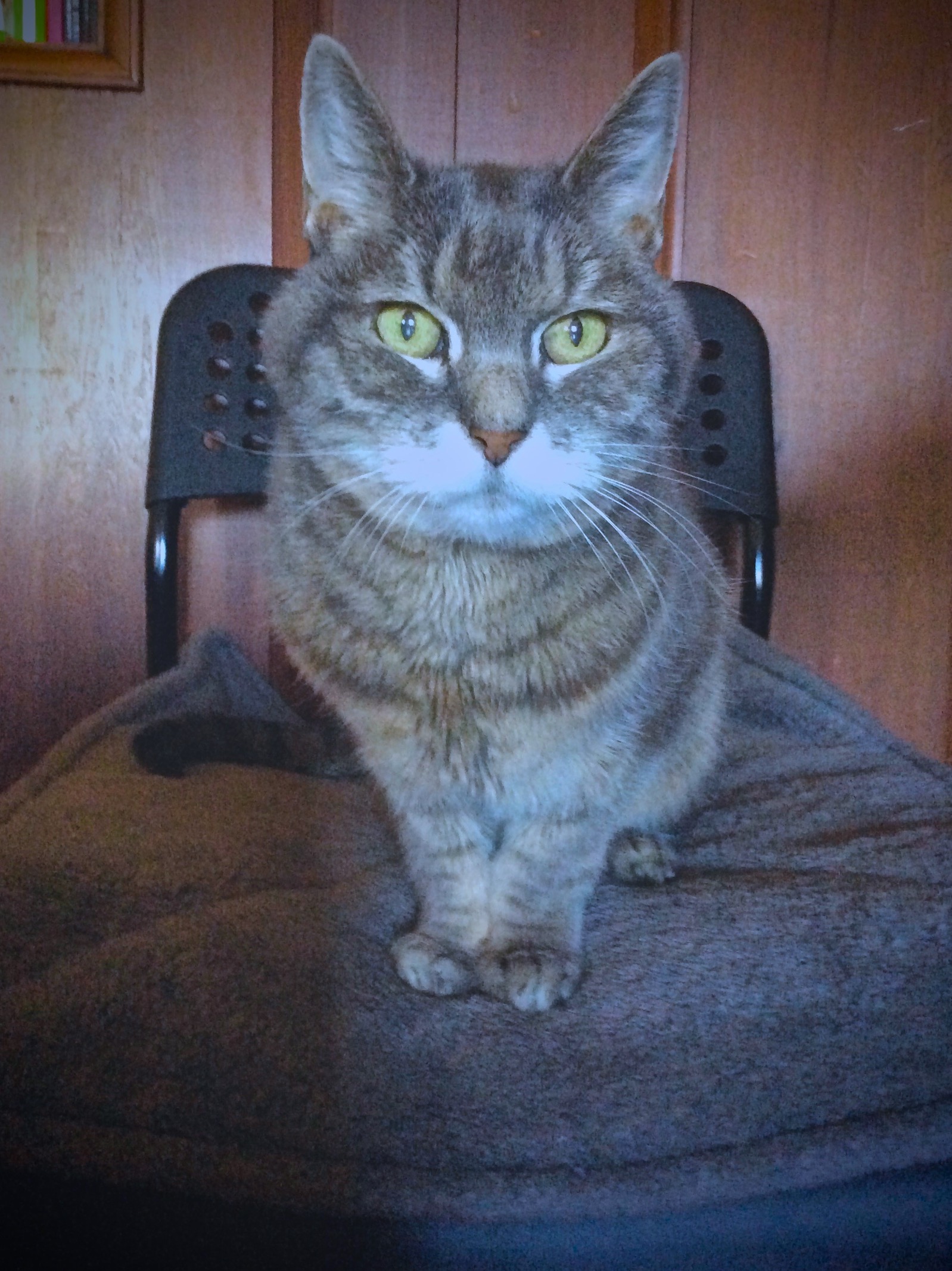 My sweet Sofia (recent photo above) just turned 20 years-old!
It was on March 25, twenty years ago, that I found Sofia and her brothers abandoned in a shoe box, left inside a shopping cart in my local grocery store parking lot. I took them all to the emergency vet and the veterinarian on duty estimated them to be about 1 day old, which would have made their birth date March 24 (Oscar Sunday that year).
At the time Sofia's entire body fit into the palm of my hand. I had to create make-shift incubators and feed them kitten formula every two hours through tiny bottles. Each had to be fed separately, so the formula would be the correct temperature. I wiped their little backsides with a warm piece of cotton after every bottle, to duplicate the mama cat licking them to encourage "elimination".  I taught them to eat, to use the litter box and to grow up to be fine, upstanding feline citizens.
Today Sofia is like my "20 year-old kitten". She can still jump up to the top of her 5-foot-tall cat gym. She continues to respond enthusiastically to peacock feathers waved in the air and she still carries her fave stuffed animal "Birdie" around the house (I don't think she sees Birdie as prey, but rather as her own kitten). She occasionally walks like someone whose joints are a bit cranky and she has lost a bit of muscle tone, but the conventional idea that her twenty cat years represent 140 "human" years I find impossible to believe. I don't even know of a 140 year-old human, let alone one that could still run, jump and play sports.
"Vent'anni" (the title of this post) is how you would say twenty years in Italian. It is also the title of one of my favorite songs by one of my favorite musical groups, Måneskin, a good old-fashioned rock band made up of four Italian twenty-somethings. Their album, Teatro d'ira: Vol I (Theater of Wrath: Vol I) is one of the best rock albums I've heard in years. The album's songs were written entirely by the members of the group and recorded live to recreate the feeling of a concert (a rarity in these days full of slick, over-produced pop tracks).
The band writes in both English and Italian. "Vent'anni" has Italian lyrics, so I've translated a bit of it here below. To me, the poetry perfectly captures the emotions of someone at the precipice of adult life, filled at once with expectation and uncertainty, enthusiasm and hesitation:
I'm twenty
So don't be surprised if I make drama out of nothing
I'm scared of leaving only money to the world
And my name disappearing among all the others
But, I'm only 20
And I'm already saying sorry for mistakes I've made
But the road is tougher when you're aiming for the sky
So choose the things that are truly important
Choose love or diamonds
Demons or saints
And will you be ready to fight or to run away?
And will you blame others or will the fault be yours?
Will you run straight to the sun,
Or towards the dark?
~ From "Vent'anni" (Lyrics written by Damiano David)
My friend Francesca and I are planning to see the group live soon. I've known Francesca since high school and I have many memories of when we were both entering our twenties, full of hope and plans, the years ahead looming large and full of possibilities.  We've gone to many concerts together over the years. I hope the band plays "Vent'anni" at the upcoming show. It's one of those classic rock anthems that I can imagine our 20 year-old selves raising Bic lighters in the air to and waving them back and forth to the chorus as we stood on tip-toe to get a better glimpse of the stage (the back-in-the-day version of today's concert attendees watching a live show through a phone screen).
Little did I know, back then, that I would grow up to be mom to a 20 year-old cat and still be going to rock shows with Francesca.

"There are two means of refuge from the miseries of life: music and cats."
~ Albert Schweitzer
~~~~~~~~~
Make this 20 Layer Icebox Cake for a twenty year old birthday (or just because it's yummy).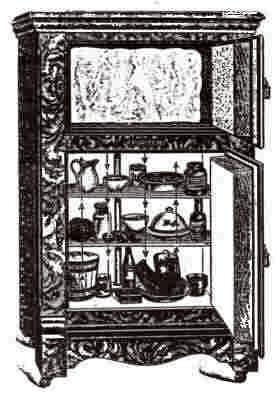 20 Layer Icebox Cake
This easy to make cake recipe is a twist on the classic icebox cake, made of cookies layered with whipped cream. The cookies soften overnight in the fridge and make for a fabulously decadent and rich cake. In this version, I used Joe Joe's sandwich cookies, from Trader Joe's, instead of the traditional chocolate wafers. Joe Joe's are similar to Oreo cookies, the creme-filled sandwich cookie made famous by Nabisco. These days you can find many brands of the popular sandwich cookie. Newman's Own Organics makes a variety of flavors, as well as Whole Foods 365 brand of "sandwich cremes".  I used the traditional chocolate cookie with vanilla creme version of Joe's Joe's in my cake (two 20 ounce boxes). You could also make this cake with the chocolate-filled or other flavors or even mix and match. By using sandwich cookies instead of wafers, your finished cake will have 10 cookie layers, 5 cookie filling layers and 5 layers of mascarpone cream.
8oz mascarpone cheese
3 cups heavy cream (chilled)
2 tablespoons sugar
2 teaspoons vanilla
80 sandwich cookies, such as Joe Joe's or Oreos
For topping, your choice of one or all three:
Fresh raspberries
Chocolate shavings
Cocoa powder
Make sure bowl, beaters and whisk are well-chilled
In a medium to large bowl (cream will double in size when you whip it), combine mascarpone cheese, cream, sugar and vanilla. Mix on medium-low speed using an electric mixer until soft peaks form (this will take a little while). Switch to a hand-held whisk and whisk by hand until medium-stiff peaks form (finishing by hand makes a big difference in how well and how long the cream holds its shape in your cake).
Assemble cake:
On a platter or cake stand, place 16 cookies flat alongside each other in 4 rows of 4, forming a square. Top the cookie layer with 1 & 1/4 cups of the mascarpone cream and spread this out evenly over the cookie layer. Add another layer of cookies, followed by another layer of 1 & 1/4 cups of the cream. Keep repeating cookies, then cream, until you have 5 layers of each, ending with a cream layer. Spread any remaining cream mixture around the sides of the cake (it's OK if the cookies show through a bit).
Cover/tent loosely with foil or plastic wrap and refrigerate overnight (I chilled mine for 21 hours).
Top chilled cake with fresh raspberries, chocolate curls, cocoa powder or all three!
This cake is very rich. Cut into small portions.
Serves 16-32