August 28, 2022
"Looking deeply into your tea, you see that you are drinking fragrant plants that are the gift of Mother Earth. You see the labor of the tea pickers; you see the luscious tea fields and plantations in Sri Lanka, China, and Vietnam. You know that you are drinking a cloud; you are drinking the rain. The tea contains the whole universe."
~ Thich Nhat Hanh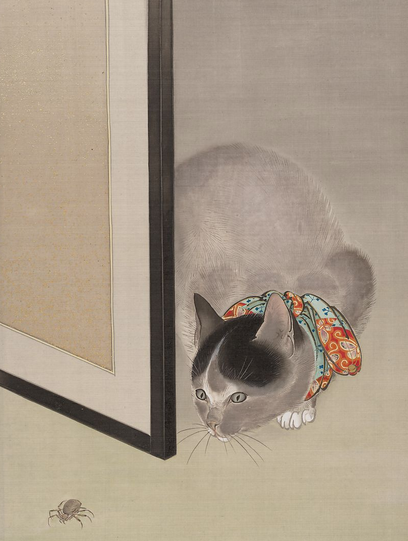 This blog began over 12 years ago, based on the idea that giving thanks for each being and every thing that contributes to the food we eat is the quintessential ingredient for both the physical and spiritual digestion of that nourishment. I called the blog (and the little cookbook that preceded it) The Philosopher's Spoon in honor of that quintessence. Just as the Philosopher's Stone functions as the key to enlightenment in the practice of spiritual alchemy, giving thanks for all who contributed to the food that sustains us and gives us life became my Philosopher's "Spoon" and enabled me to release emotional issues around food and become more outwardly and inwardly healthy.
Part of this practice of giving thanks was a short, silent prayer before meals, thanking, not only a higher power but also my fellow beings on this planet and acknowledging how many contribute to my daily sustenance.
The prayer went something like this:
"Thank you to the plants, animals and people who gave their lives, time and energy to bring me this delicious, nutritious and healing food. Help me transform this beautiful gift of life into a blessing that I can share with each person I meet in thought, word or deed and each in turn who is touched by them."
Kind of long-winded (insert laughing emoji), but heart-felt and sincere.
For the last couple of years I have become interested in Japanese cuisine. I regularly enjoy cooking shows featuring bento box recipes, etc. I watch Italian programming as well, to improve my language skills, and follow both an Italian man living in Japan and a Japanese woman living in Italy. I've noticed that, just before taking a bite, Japanese-speakers say the word "itadakimasu" (pronounced eat-ah-dah-key-mahss – see video below).
I looked up "itadakimasu" one day and learned that it translates as to (humbly) receive. However, the word (related to the Buddhist principle of respect for all living things) holds much more within its deeper meaning.
Saying "itadakimasu" before a meal acknowledges the animals and plants that gave up their lives as well as each human who contributed in bringing the food to your table: farmers, including both planters and harvesters; fisherman and ranchers; packers and drivers and delivery workers; grocery clerks, cooks, chefs, and so on.
For those of you who may feel this acknowledgment of smaller souls somehow denies a higher power (God, the Universe, Allah, etc.) I would clarify that, for me, seeing God within my fellow beings and within every living thing or seemingly inanimate object is the ultimate recognition of an infinite being. My personal spiritual philosophy aims to see a connection to the greater power within all things, no matter how small.
What a joy to discover this lovely little word that holds my entire, wordy prayer of thanks within five simple syllables!
Now, before taking a bite I can smile and simply say "Itadakimasu!"
~~~~~~~~~
During these last days of summer, give thanks for no-bake, cool and creamy Matcha Green Tea Cream Pie.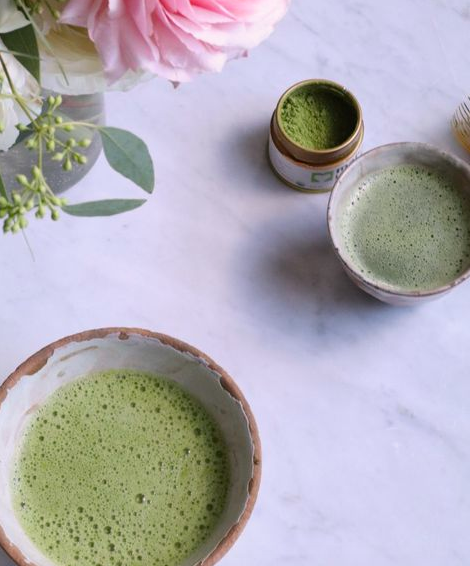 Matcha Green Tea Cream Pie
You can find matcha powder in any well-stocked supermarket tea section, at a Japanese market or on line.
For the crust:
2 cups lemon wafer cookie crumbs (about 32 lemon wafer cookies)
6 tablespoons butter, melted
Pinch of salt (omit if using salted butter)
For the filling:
1/4 cup cornstarch
3/8 cup sugar
1/4 teaspoon salt
2 teaspoons matcha powder
1/2-inch piece of vanilla bean
3 cups whole milk
2 tablespoons butter
Optional to decorate:
Whipped cream
Sliced strawberries or blueberries
1 tablespoon matcha powder combined with 1 tablespoon powdered sugar
White chocolate curls
To make the crust:
Using a rolling pin, crush cookies between two pieces of plastic wrap. Combine the melted butter with the crumbs and salt (if using) in a bowl and mix thoroughly with a fork. Press mixture evenly into the bottom of an 8″ or 9″ springform pan. Refrigerate until set (about 1 hour).
To make the filling:
In a medium, heavy saucepan*, whisk together cornstarch, sugar, salt and matcha powder.
Split open the vanilla bean segment and scrape out seeds into pan with dry ingredients. Add the scraped bean to pan as well. Add milk and stir until thoroughly combined with no lumps.
Remove vanilla bean pod and discard. Turn on heat to between medium & medium-low. Cook, stirring continuously and scraping bottom and sides of pan, until mixture thickens enough to coat the back of a metal spoon (mine took about 12 minutes). Do not boil.
Remove from heat and stir in butter until melted and incorporated.
Let cool about 3 minutes, stirring often.
Pour over prepared cookie crust. Cover surface of custard with plastic wrap (to prevent a skin from forming) and chill in fridge for at least 3 hours.
Decorate with your choice of whipped cream, sliced berries, sweetened matcha powder, white chocolate curls or a combination.
6 to 8 servings
*Note: a clean, quart-sized mason jar with lid works well for pre-mixing the ingredients, an important step to insure a smooth, lump-free pudding. First, add dry ingredients to jar and whisk to mix. Then add vanilla and milk to jar, screw lid on tightly and shake everything until smooth and mixed, with no lumps. Now add this mixture to the cold pan; remove and discard the vanilla pod, and skip to the heating step.