June 22, 2022
"You can become blind by seeing each day as a similar one. Each day is a different one; each day brings a miracle of its own. It's just a matter of paying attention to this miracle."
~ Paulo Coelho
"Look! up in the sky!"
This Friday morning particularly, but really through early July, those up about an hour before sunrise will be treated to a rare view of five of our planets in alignment and in their correct order across the sky. I'm not a morning person, but I'm going to do my best to wake up and peek out at this rare display. Luckily my bedroom window faces east, so hopefully I'll be able to see it from the comfort of my pajamas.
Our Moon will also appear in the lineup.
The last time a similar view of the planets in the sky was visible from the U.S. was in the summer of 1957. The next time we'll get a chance to see it won't be until March of 2041.
Technically, as long as skies are clear or almost clear and you have an unobstructed eastern or southeastern view of the sky, you should be able to view the alignment. More details for how and when to best see this rare event can be found on Sky and Telescope.
Enjoy the view!
~~~~~~~~~
Spicy Apple Salsa & Strawberry Salsa are sweet, savory and spicy culinary odes to the summer heat.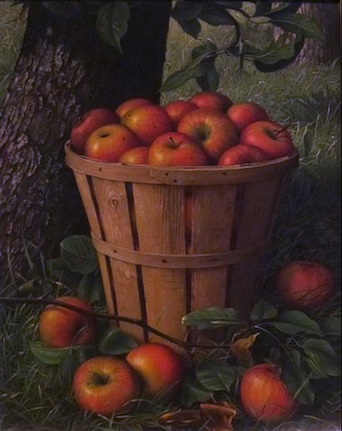 Spicy Apple Salsa
This tart and sweet salsa is kind of like apple pie filling with a kick. The pie spice flavor comes from a bag of "chai" spiced tea or (more accurately phrased) "masala chai" spiced tea: basically any spiced tea that contains cinnamon, cloves, ginger, cardamom and such.
Try it over a cheddar cheese quesadilla or on top of a grass-fed cheeseburger. Rumiano makes my favorite sharp cheddar cheese. All of their dairies are located on the Pacific Coast region of Northern California. Their cows are grass-fed and humanely treated. Visit rumianocheese.com for more info and where to buy.
1 teabag of spiced tea (masala chai-style)
2 tablespoons butter
1 large Gala or Fuji Apple, cored and diced into small chunks
(about 1 & 1/2 cups of diced chunks)
1/2 a small red onion, diced (scant 3/4 cup of diced)
3 tablespoons lemon juice
1 tablespoon brown sugar or turbinado sugar
1/4 teaspoon salt
1 minced small hot chile (remove seeds for less heat)
2 tablespoons chopped, fresh cilantro (do not pack)
Steep teabag in 1/2 cup hot water for 6 minutes. Remove tea bag, squeezing to extract all of the liquid. Set tea aside.
In a large saucepan, over medium-high heat, melt butter. Add diced apples and onions and cook, stirring, for about 2 minutes. Add tea, lemon juice, brown sugar and salt. Stir to dissolve. Reduce heat and simmer for 3 minutes, or until apples are tender-crisp. Remove from heat and let cool completely, uncovered (sauce will thicken as it cools).
Once cooled, stir in chile and cilantro. Taste and add salt, if desired (I didn't).
Makes about 1 cup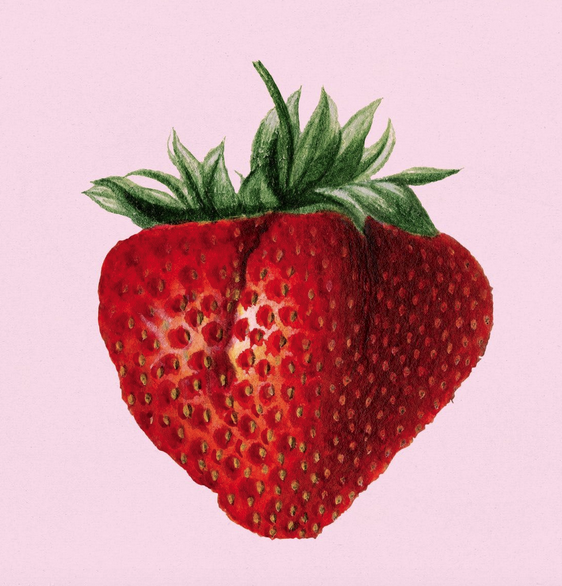 Strawberry Salsa
This salsa will surprise you with its simple but sensational flavor. The strawberry taste is subtle at first, but adds just the right bit of sweetness without overpowering the tomatoes. Use it as you would a typical tomato salsa. It's also delicious with grilled chicken. You want fresh, ripe (local if possible) organic strawberries and tomatoes for this recipe.
1/2 cup finely chopped white onion
2 tablespoons fresh lemon juice
3 medium-sized ripe organic tomatoes, diced (2 cups diced)
1 small red or green chile pepper, finely minced
(remove seeds if you desire less heat)
10 fresh basil leaves, thinly sliced (2 tablespoons sliced)
1 fresh clove of garlic, minced fine
8 to 10 ripe, organic strawberries, diced (about 1/2 pint)
Salt and freshly ground black pepper to taste
In a medium-sized bowl, combine the chopped onion and lemon juice, set aside.
In a larger bowl, stir together tomatoes, chile pepper, basil, garlic and strawberries. Add reserved onion mixture and stir well. Add salt and freshly ground black pepper to taste. Stir again and serve.
Keeps nicely for at least 2 or 3 days in a sealed container in the fridge.
Makes 3 cups