May 24, 2022
"Music is the universal language of mankind."
~ Henry Wadsworth Longfellow

Mole Antonelliana, a landmark in the city of Torino/Turin, location for Eurovision 2022
As I mentioned in my last post, my friend Francesca and I recently attended a concert by the Italian rock band, Måneskin. They put on a fantastic show. The crowd was enthusiastic and the band appreciative. My friend and I had an amazing time sharing the experience, which was especially meaningful after the last couple of years with nearly everything shut down.
One thing stood out for me about the show. The band sings in both Italian and English. There were some Italian speakers at the concert (one of them was kind and patient enough to converse with me and let me practice my spoken Italian while we were in line to enter the theater), but most of the attendees were local and likely only spoke and understood English. What surprised me was that the English speakers in the crowd were also singing along with the Italian lyrics! I've noticed the same phenomenon while watching TV appearances by the Korean pop band BTS. American kids were singing along with the Korean lyrics.
The American and British music industries have been dominant in the world since I can remember. Music fans from non-English-speaking countries would often learn to sing along with American and British lyrics. Until recently, I don't remember many English-speaking kids learning and singing along with pop or rock songs in other languages.
Friends and I followed the recent Eurovision Song Contest, held in Torino/Turin. The winner this year was Kalush Orchestra, a Ukrainian folk rap group. The selection was obviously a sentimental favorite, due to sympathy for Ukraine as it defends itself from the Russian invasion, but the song is quite good, with a catchy musical hook provided by a traditional flute-like folk instrument. Titled "Stefania", the lyrics were written by the band's frontman, Oleh Psiuk, as a tribute to his mother. The powerful video for the song serves as a tribute to all mothers, to all women and to the Ukrainian cultural identity. The English translation of the Ukrainian lyrics were included as part of the official video.
In spite of how technology has opened our horizons, social media algorithms have also encouraged information bubbles and often a narrowing of perspectives. This has unfortunately resulted in too many folks pointing fingers and seeing fellow humans as "the other" or even "the enemy" instead of our brothers, sisters and neighbors on Earth.
Breaking down the barriers of language through music can open us up to the reality of our shared experience and, after the last few years of isolation, the desire to share again, to get out into the world and travel and dance together.
In October 2021, the Italian-Tunisian singer and rapper Ghali, released a song in Italian, Arabic, French and a little bit of English. Titled "Wallah" (Swear to God), the lyrics speak of the need for people to dance together and travel to see one another after the pandemic years. The artist explained his reason for writing the song in multiple languages during an interview he gave in Italian, which I've translated here, because the sentiment is one we all can relate to:
"I feel the need, after two years like these, to get back to making people dance. Music, dancing are things that people need to feel good and I think that the weight of these last two years on people's mental health is beginning to be felt. We need to affirm the importance of lightheartedness and "Wallah" is my wish that we will be able to get back to dancing together again very soon."
I wholeheartedly agree. As that recent concert began, my friend and I jumped to our feet and didn't sit down for the entire show. It sure does feel good to be dancing together once again.
~~~~~~~~~
Feta Guacamole is a delicious culinary mix of cultures.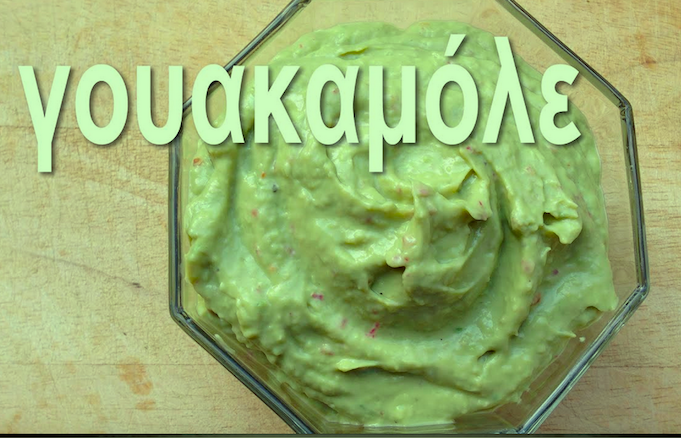 Feta Guacamole
I had lunch with a friend not long ago and the restaurant featured a guacamole made with feta cheese. It was super yummy and I couldn't wait to get home and try out my own version. It's simple to make and the addition of feta to the traditional recipe adds a tang and depth of flavor that's addictive.
The recipe is easily doubled for more people.
1 large avocado, diced (a creamy type, such as Haas)
1/2 cup crumbled goat cheese, such as feta
1 rounded tablespoon of mayonnaise
2 teaspoons of fresh lemon juice
Scant 1/2 teaspoon of dried oregano
Dash or two of your favorite hot sauce
Salt to taste (feta is salty, so use a tiny amount or none)
Black pepper to taste
Remove pit and skin from avocado and cut pulp into chunks. In a medium serving bowl, mash the avocado pulp with the feta/goat cheese and mayonnaise and mix well. Add lemon juice and oregano. Add hot sauce, salt and black pepper to taste. Mix again until combined and smooth and serve immediately (preferably) or cover surface with plastic (to prevent browning) and keep in fridge for an hour or two.
Serve with corn chips, pita chips and/or carrot, celery or cucumber sticks.
Serves two