April 18, 2023
"It's so easy to allow one day to simply follow into the next, but every once in a while we encounter something that shows us that anything is possible, that dramatic change is possible, that something new can be made, that laughter can be shared."
~ Jonathan Safran Foer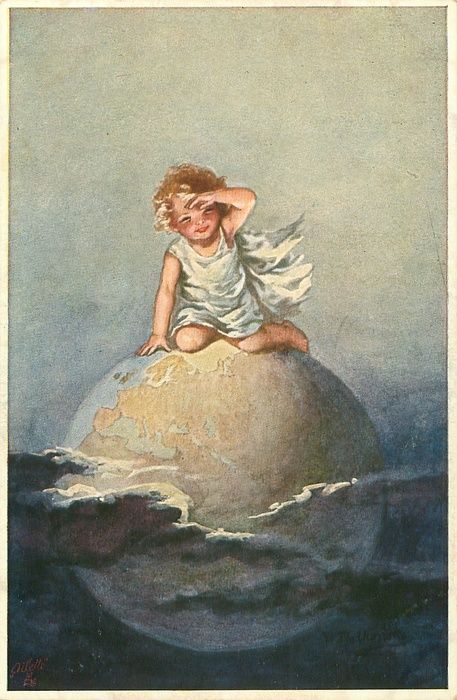 Just after the new year, I read an article titled, "The ozone layer is slowly, but surely, healing, the UN says".  I had meant to write a post about it soon afterwards, but delayed until now because I have been slowly, but surely, healing as well, from the chaos and uncertainty of the last few years.
With Earth Day approaching, I wanted to share this uplifting and inspiring news with those of you who had missed it and as a little reminder for those of you who already knew, but may have forgotten it.
When I was a kid, warnings about the hole opening up in the ozone layer due to the use of certain chemicals were all over the news. Our planet's ozone layer helps to shield it and us from harmful radiation that can cause skin cancer and cataracts as well as damage crops. A gap in that protective layer meant increased exposure to those dangers.
In 1987, the Montreal Protocol on Substances that Deplete the Ozone Layer, an international treaty signed by 197 countries, was finalized. It was the first treaty in the history of the United Nations to achieve universal ratification. This landmark agreement regulates the production and consumption of chemicals that deplete the ozone layer, phasing down their consumption and production.
Without this treaty, ozone depletion would have increased tenfold by 2050.
As a result of this world-wide cooperation, 98% of Ozone Depleting Substances (ODS) have been phased out and, instead of the hole increasing tenfold, the ozone layer is projected to recover by the middle of this century.
According to the UN Environment Programme, the Montreal Protocol is saving an estimated two million people each year from skin cancer, by the year 2030.
This is such hopeful news, not only for the health of the inhabitants of Earth, but because it demonstrates how huge problems can be solved, when we all come together to solve them. Perhaps most of all, the success of this treaty also proves that, in spite of our differences, we can indeed come together.
If you just don't have it in you today to read the articles linked above, this short video interview below sums it all up nicely in easy to understand language:
"In one of the great environmental success stories of our time, scientists say that a 35-year-old agreement has resulted in the steady and promising recovery of the Earth's ozone layer, a critical protective shield that blocks harmful ultraviolet radiation from the sun. Dr. Paul Newman, chief scientist for Earth sciences at NASA's Goddard Space Flight Center, joins William Brangham to discuss."
~~~~~~~~~
When you don't feel like firing up the grill, Oven-fried Coconut Chicken brings island flavor and a delicious sweet and salty crunch to your picnic or table.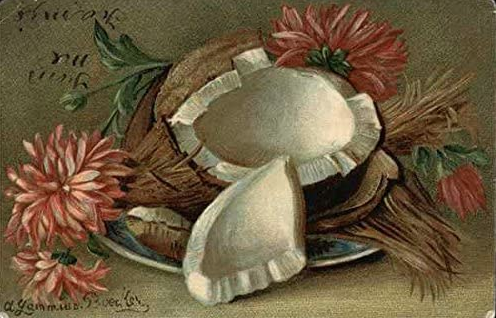 Oven-fried Coconut Chicken
This delicious chicken brings a tasty crunch to your table without the mess of deep frying. In place of cooking sprays that are full of additives, you can use canola oil, sunflower seed oil or avocado oil in a refillable oil sprayer. If that seems like a hassle, there are 100% pure oil sprays available, such as Trader Joe's Avocado Spray. Just check the label to make sure the spray oil you use is additive-free.

Ingredients:
1 tablespoon fresh lime juice
2 teaspoons hot pepper sauce*
*You can use up to 1 tablespoon if using a mild hot sauce
1 tablespoon soy sauce
1 (14oz or 13.5oz) can light coconut milk
Your choice:
8 skinless chicken thighs
Or
4 skinless chicken breasts
Or
4 thighs & 2 breasts
1/2 cup + 2 Tbsp flaked unsweetened coconut, crumbled*
*measure after crumbling
1 rounded cup of panko (Japanese breadcrumbs)
1 & 1/4 teaspoon powdered sugar
Rounded 1/2 teaspoon salt
Rounded 1/4 teaspoon freshly ground black pepper
Oil spray (I put organic canola oil inside a refillable sprayer)
Directions
Combine first 4 ingredients inside a large zip-top plastic bag. Add chicken to bag and seal. Marinate in refrigerator for 90 minutes, turning bag occasionally.
Preheat oven to 400°F
Crumble coconut flakes until mostly small chips. Measure after crumbling. You should have 1/2 cup plus 2 tablespoons (1 cup + 1/8 cup).
Combine panko, crumbled flaked coconut, powdered sugar, salt and black pepper in a shallow dish.
Remove chicken from marinade. Discard marinade.
Dredge chicken, 1 piece at at time, in panko mixture.
Place chicken on a baking sheet lined with parchment paper.
Lightly mist both sides of chicken with a neutral flavor oil (such as avocado, canola or sunflower seed oil) using a mister or food-safe spray bottle (alternatively, you could use a cooking spray without additives, such as Trader Joe's avocado oil spray or Chosen Foods 100% avocado oil spray).
Bake at 400°F for 30-35 minutes or until golden brown. Carefully turn chicken over using fork or tongs and bake an additional 15-20 minutes or until done.
Remove chicken from oven and leave on baking tray to cool or turn off oven and keep pieces warm in the oven until serving. I turned off oven and left chicken pieces in the warm oven while I prepped side dishes and table (about 30 minutes more). If you do this, keep an eye on the pieces and color of coating by peeking into oven every 10 minutes or so, just to make sure you are not overcooking or burning crust.
Makes 4 servings (1 breast or 2 thighs)