September 23, 2021
"Suddenly summer's work is over and whatever trials there were are done with. My heart is light… I am standing in a new-minted world, summer folded away like a rose pressed in a book."
~ Gladys Taber, "Fall", Stillmeadow Sampler, 1959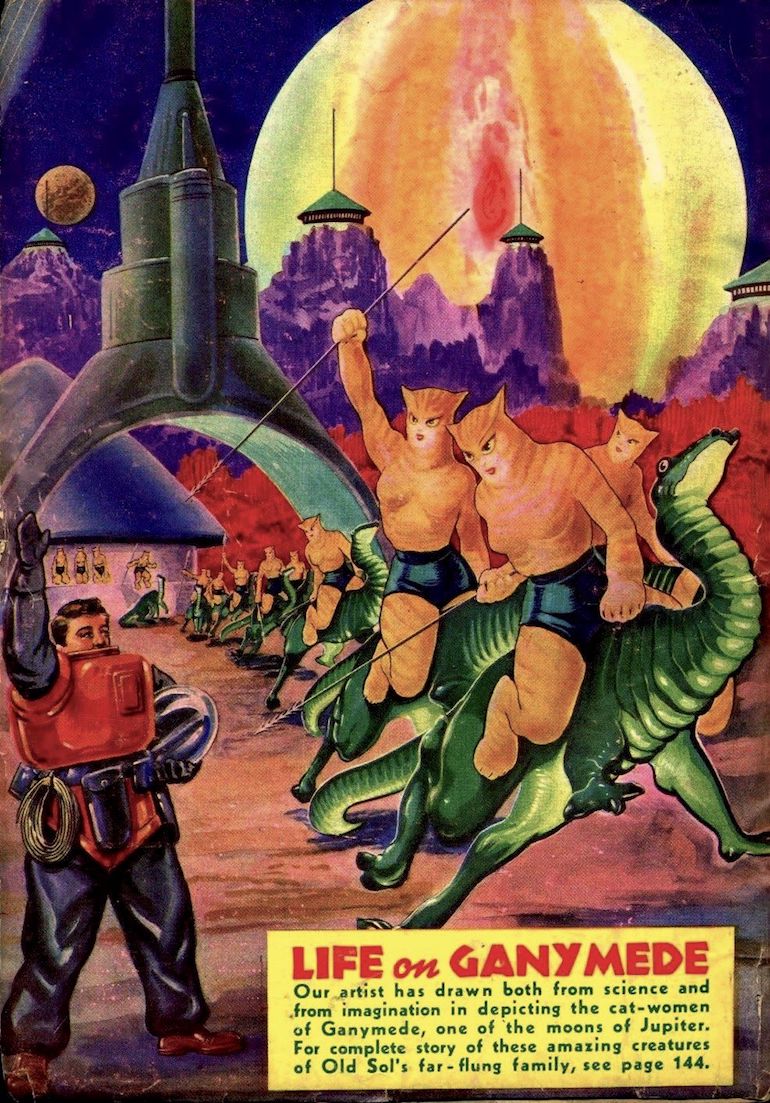 The fall season has arrived with its promise of cool, crisp weather, autumn leaves and, of course, pumpkin spice everything. I say "promise of" because a California autumn can begin with some of the hottest days of our year (as I began writing this post the temperature reading outside was about 93°F/34°C).
Despite the summer-like heat, I find myself in that fall mood – one that seems simultaneously wistful and hopeful, perhaps because the Autumn Equinox signals both an end and a beginning. Being the time when day and night are more or less equal, it is a season of in-between.
Last night, as I watched the slightly-waning Harvest Moon moon rise with a gorgeous, deep orange brilliance over the eastern horizon, looking forward to those rust and orange colored leaves falling from the trees, I was reminded of a video recently posted by an Italian youtuber who is color blind (daltonico, in Italian) and had just received a pair of special glasses from a company called Enchroma that would enable him to see the entire spectrum of colors. Watching the video of him as he put on the glasses and looked around his room in ecstatic amazement, then went outside and for the first time saw the sky and leaves and grass and flowers in all their rainbow variety, was truly touching and a reminder of how lucky I am, just the way I am, and that there are miracles happening every day.
Another point of light I've been enjoying in the recent night sky has been Jupiter, shining brightly in the constellation of Aquarius. Less than a year ago, the Juno spacecraft picked up an FM radio signal coming from Ganymede, Jupiter's largest moon. Now, before you get carried away imagining alien DJs and podcasters, I should make it clear that Ganymede's radio emissions are caused by electrons and not extra terrestrials. Scientifically known as "decametric radio emissions" (decametric refers to the wavelengths measuring tens of meters), they are naturally occurring radio waves.
So, whether it's signaled by a radio emission coming from a distant planet's moon; the steady glow of light from our own moon; the sight of leaves turning burnt orange and yellow; a bite into one of this season's first apples or the scent of cinnamon and cloves being carried by a cool, crisp breeze; the fall season is here, reminding us that change can be beautiful.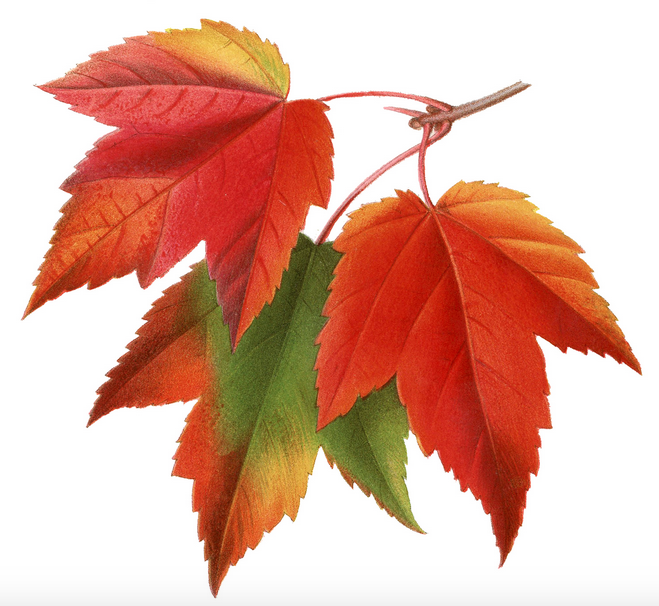 ~~~~~~~~~
Sicilian Pesto is a perfect recipe for the season of in-between. This creamy sauce can be served either warm or cold.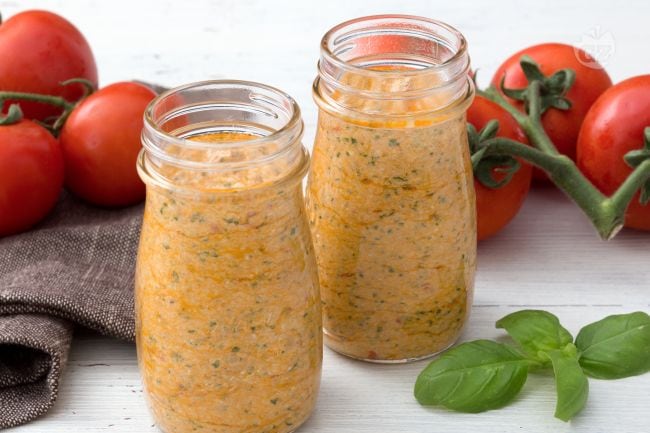 Sicilian Pesto
I discovered this recipe on the Italian recipe website giallozafferano (saffron yellow). I translated it and tweaked it a bit to simplify the preparation and it's delicious. This versatile pesto can be served warm or cold; alongside crackers for a snack or appetizer; tossed with pasta and veggies or over greens as a pasta salad; filling a baked potato or layered into a pan of lasagna. It also makes a lovely appetizer when used as a filling for a perfectly ripe tomato at the end of tomato season.
Instead of ricotta, I substituted Whole Milk Classic cottage cheese from Good Culture in this recipe. They make an organic cottage cheese that's delicious all by itself. It's cultured and contains more protein, less sugar, no thickeners and is made with milk from pasture-raised cows, I'll often run my finger around the inside of the empty carton to taste the last bits before throwing the container away; that's how yummy their product is.
I also added a bit of crushed Calabrian chili peppers to the recipe, which is optional. You can find these jarred from Tutto Calabria online or at any store that carries imported Italian products or at Trader Joe's labeled "Italian Bomba Hot Pepper Sauce".
2 cups of diced, fresh, organic, vine-ripened tomatoes
1/4 cup finely-grated Parmesan cheese
1 cup ricotta or small curd whole milk cottage cheese
Rounded 1/2 cup of prepared basil pesto
2 tablespoons extra virgin olive oil
1/2 teaspoon lemon zest (half a lemon)
1 tablespoon fresh lemon juice (half a lemon)
Freshly ground black pepper to taste
Salt to taste (I didn't use any)
Optional, if you like a little extra kick:
1 teaspoon crushed Calabrian chile peppers
Or
1 teaspoon of your favorite (basic red) hot sauce
Or
Dash of cayenne or smoked paprika
Add all ingredients except salt, pepper and optional hot pepper together in a blender or food processor and blend until smooth. Taste and add black pepper, salt (if using – I didn't use any) and hot pepper, if desired. Blend again to fully mix.
Do not heat. Serve immediately, tossed with warm or cooled cooked pasta or cover and keep in fridge until serving (best to use within a couple of days). Makes a great sauce for a pasta salad. Serve also as a dip for veggies, crusty bread, crackers or chips or as a filling for a baked potato or baked into a pan of lasagna.
Makes about 3 cups.