October 14, 2017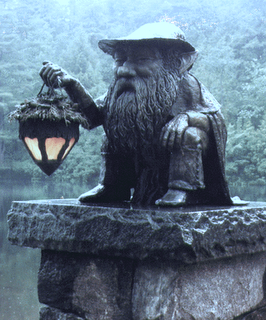 Frodo Baggins:  I can't do this, Sam
Samwise Gamgee:  I know.  It's all wrong.  By rights we shouldn't even be here.  But we are.
It's like in the great stories, Mr. Frodo; the ones that really mattered.  Full of darkness and danger they were.  And sometimes you didn't want to know the end… because how could the end be happy?  How could the world go back to the way it was, when so much bad had happened?  But, in the end, it's only a passing thing, this shadow.  Even darkness must pass.  A new day will come.  And when the sun shines, it will shine out the clearer.
Those were the stories that stayed with you, that meant something, even if you were too small to understand why.  But I think, Mr. Frodo, I do understand.  I know now.  Folk in those stories had lots of chances of turning back, only they didn't.  They kept going, because they were holding on to something.
Frodo Baggins:  What are we holding on to Sam?
Samwise Gamgee:  That there's some good in this world, Mr. Frodo… and it's worth fighting for.
From The Lord of the Rings: The Two Towers (2002)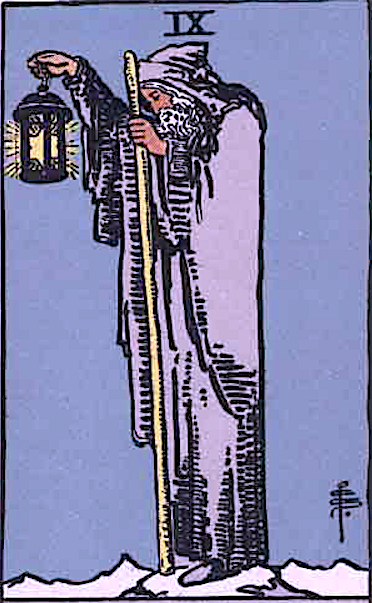 In case you have been having doubts lately about the fact that there is some good in this world, let me remind you that there is an abundance.  Although the voice of hate and discord seems to be shouting the loudest, those that encourage and express love are all around us, albeit speaking in softer tones.
One of those voices is José Andrés, the Washington D.C. -based, Spanish-born chef who runs a non-profit specializing in disaster relief, World Central Kitchen.
I first discovered José Andrés via his PBS cooking and travel show Made in Spain.  I fell in love with his warm and likable personality and his passion for food and cooking. A few years later, three of my best girlfriends took me for a special birthday dinner to The Bazaar, his award-winning, avant-garde tapas and cocktail bar.  It was an amazing, unforgettable culinary adventure.
For the last few weeks, Andrés and his World Central Kitchen charity have been on the ground in Puerto Rico, providing hurricane relief by feeding people located even in the most remote parts of the Island.  Utilizing food trucks and working out of a temporary kitchen that he says will remain active for the next few weeks, he and his team recently announced they are now serving 97,000 meals per day in Puerto Rico.  He has even helped to feed the National Guard members working on the island.  He has asked the federal government for helicopters to help distribute food and supplies (including 65 blue tarps delivered to the community of Parcelas Falu, San Juan), but so far they have not been responsive to his requests.
You can read more about World Central Kitchen and their work in Puerto Rico as well as other disaster areas at their website here.   If you'd like to donate, you can do so here.  Below is a short YouTube with the wonderful José Andrés himself explaining their efforts.  Check out those giant paella pans! Yum!
Enjoy:
~~~~~~~~~
If you're not busy feeding the multitudes, like José Andrés, donate what you can to World Central Kitchen and then fry up some Smoky Salmon Sliders with Raspberry Pimentón Mayo.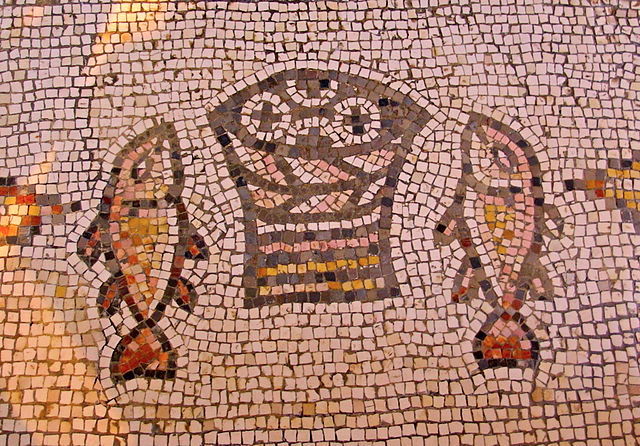 Smoky Salmon Sliders with Raspberry Pimentón Mayo
The Pacific Northwest has the best salmon in the world, in my humble opinion.  Trader Joe's carries canned wild-caught sockeye salmon, caught off the coast of Alaska's Bristol Bay.  Alaska's state constitution includes guidelines that dictate sustainable fishing practices.  Wild Planet offers the same (they are perhaps the suppliers for Trader Joe's version) and theirs can be found online at their website and at grocery stores, including Whole Foods markets.
Sliders are miniature burgers, so I recommend serving two per person.
2 (7.5 oz) cans wild Pacific sockeye salmon
1 rounded tablespoon mayonnaise
2 teaspoons fresh lemon juice
1/4 teaspoon liquid smoke*
Zest of 1 small lemon (rounded 1/4 tsp)
Pinch of chili powder (1/16 tsp)
2 tablespoons finely chopped chives
2/3 cup breadcrumbs (unseasoned)
Salt and freshly ground black pepper
Olive oil for frying
8 soft rustic rolls (French, sourdough or Italian) cut in half to make mini-buns
*Liquid smoke is a natural flavoring made by channeling smoke from smoldering wood chips into a condenser, causing it to liquefy.  The smoky flavor dissolves into the liquid while the insoluble bad stuff like carcinogenic tars and resins are removed by multiple filters, leaving only clean, smoke-flavored liquid.  I used Wright's brand because it contains only water and natural mesquite smoke concentrate.  You can find it at most grocery stores and online.
Drain all of the liquid from the cans of salmon (if you have cats, give them the liquid; mine love it) and remove larger pieces of bone.  Add the drained salmon to a medium bowl and mash well with a fork.  Add lemon juice, zest, liquid smoke, chili powder, chives and half of the breadcrumbs.  Gently mix until just combined.  Line a baking sheet with parchment paper.
Divide the salmon mixture into 8 equal mounds on the parchment.  Pat each mound into a ball, then press the balls into mini patties, about 3/4″ thick.  Cover loosely with plastic wrap and refrigerate for at least 30 minutes.
Make Raspberry Pimentón Mayo (recipe below).
Remove salmon patties from fridge.  Spread the remaining half of the breadcrumbs on a plate.  Gently press one side of each salmon patty into the breadcrumbs.  Scoop more breadcrumbs over top and press to coat other side (it's best to leave patties in place, as moving them around too much can cause them to break).
Heat a thin layer of olive oil in a large, non-stick skillet over medium-high heat until a breadcrumb dropped into the oil sizzles.  Use a spatula to carefully move the patties to the pan and cook until browned on the bottom, 3 to 4 minutes.  Turn patties and cook until the other side is browned, 3 to 4 more minutes.  Transfer to a paper towel-lined plate to drain.
Lightly toast rolls in a toaster oven or on a grill and let cool slightly.  Spread the inside surfaces of each bun with some of the raspberry mayo.  Sandwich a salmon patty between and serve, two sliders per person.
Serves 4
Raspberry Pimentón Mayo
1/2 cup organic mayonnaise
1 teaspoon fresh lemon juice
Zest of one small lemon (rounded 1/4 tsp)
4 rounded teaspoons organic seedless raspberry fruit spread (low or no sugar)
1/4 teaspoon Spanish smoked paprika (pimentón)
Mix the mayo, lemon juice, zest, raspberry fruit spread and pimentón in a bowl.  Mash with the back of a spoon to make sure fruit spread incorporates into the mayo fully.  Mix well, cover and refrigerate until ready to use.  Delicious on fried fish, chilled shrimp, cold chicken or turkey, salads, eggs, beef and sandwiches.