March 27, 2017
"I learned most, not from those who taught me but from those who talked with me."
~ St. Augustine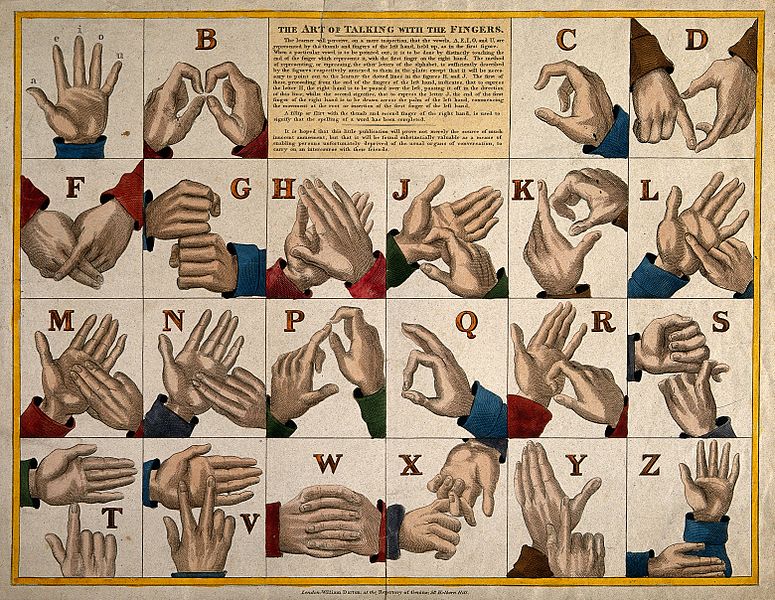 Numerous recent studies have shown the benefits of learning a second language, such as building good multitasking skills, helping prevent dementia, strengthening memory, sharpening observation and improving decision making.
Before you sigh, tell yourself you don't have time for that and put the goal of becoming bilingual on your "someday" list, read just a little bit further.  You don't have to invest in Rosetta Stone or register at the local community college in order to learn a new language. You can begin learning American Sign Language right now: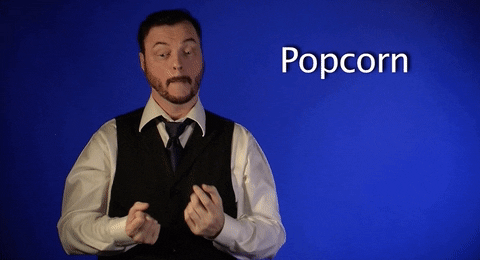 Giphy, a searchable online database of animated GIF files, recently launched a collection of over 2,000 GIFs that demonstrate words and phrases in American Sign Language.  The GIFs were created with clips of videos from Sign With Robert, a popular educational website created by Robert DeMayo, who has been deaf since birth.
I chose the GIF of the word popcorn, for the example above, because I've developed a mysterious craving for the classic snack recently, but you can choose from all kinds of words and phrases, from days of the week to handy travel phrases to sports, holidays, weather and more.
Try learning one sign a day, or maybe per week.
"It's what you learn after you know it all that counts."
~ Harry S. Truman
You can find the Sign With Robert GIF library by clicking here.
~~~~~~~~~
Almond Butter Cookies are perfect for breakfast or a midday treat.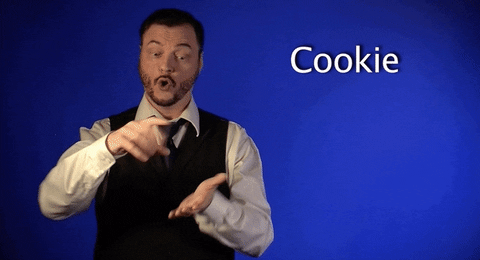 Almond Butter Cookies
These not too sweet, high protein cookies make a healthful bite of goodness with your morning coffee or afternoon tea.
3/4 cup raw almond butter
1/2 cup brown sugar (or 1/4 cup regular/1/4 cup brown)
1/4 cup coconut oil (warmed/liquefied)
1 large egg
1/2 teaspoon vanilla (optional)
1/2 teaspoon baking soda
1/2 teaspoon baking powder
1 & 1/4 cups all-purpose flour
Pinch of salt
Cream almond butter, coconut oil and sugar together.  Beat in egg (and vanilla, if using) with a fork until mixture is creamy.  Stir together baking soda, baking powder and flour.  Add flour mixture to almond butter mixture and mix well with a fork.  Mixture will be crumbly.
Preheat oven to 350°F
To form cookies:
Line a baking sheet with foil or parchment.
Grab some of the dough, place in center of palm and, using both palms, form into a 1-inch round ball, then flatten slightly.  Place unbaked cookies on sheet about 2 inches apart.  Bake 10 to 14 minutes, or until crackly on top and beginning to brown at edges.  Let cool on baking sheet for 2 minutes.  Then, using foil or parchment to lift them, move to wire rack to cool completely.
Makes about 30 cookies