January 12, 2017
"The everyday kindness of the back roads more than makes up for the acts of greed in the headlines."
~ Charles Kuralt
There is an Italian saying, "L'unione fa la forza," the literal translation being, "Union makes strength" or, to echo a recent sentiment, "Stronger together".  It is a common idea: that there is strength in numbers; that we accomplish more when we work together.
One of Aesop's fables, The Bundle of Sticks, tells of an old man whose sons are constantly fighting with each other.  One day, after a particularly ugly day of infighting, the man gathers his sons together and hands them a bundle of sticks.  He asks each of his sons to try to break the bundle, but none of them succeeds.  He then gives them the sticks to break one by one, which they have no problem doing.  The moral of the story is that "United we stand; divided we fall."
A couple of years ago, I wrote a post about how neighborhoods were putting up Little Free Libraries, in order to share books with one another.  My current neighborhood has several of these little book depositories up in various front yards and I pass them daily on my walks.
Now, thanks to Jessica McClard of Arkansas, who was inspired by the Little Free Libraries that began showing up in her neighborhood, there is a new trend: the Little Free Pantry.
The Little Free Pantry is a place where neighbors can leave food and other grocery items for other neighbors.  It's just like borrowing a cup of sugar or an egg, except that no one has to beg or ask; one simply takes what they need when they need it.  If you have extra of something, or want to donate, you add items.  If you have need, whether it is for convenience or due to lack of funds, you simply go to the little box and get it.  Giving or receiving, the process is anonymous – just neighbors helping neighbors.
The YouTube above explains the process briefly, along with simple instructions for building your own Little Free Pantry.  You can read more tips and advice about starting one here at littlefreepantry.org.  I recommend that you consult the website before you start, as it has lots of good info about how and what to stock, local rules and regulations and legal safeguards.
So if the noise and chaos of current events have left you feeling a bit breakable, put up a Little Free Pantry, and create a neighborhood bundle.
"No one is useless in this world who lightens the burdens of another."
~ Charles Dickens
~~~~~~~~~
Meatloaf meets a cheeseburger and fries in Baked Beef and Potato Patties.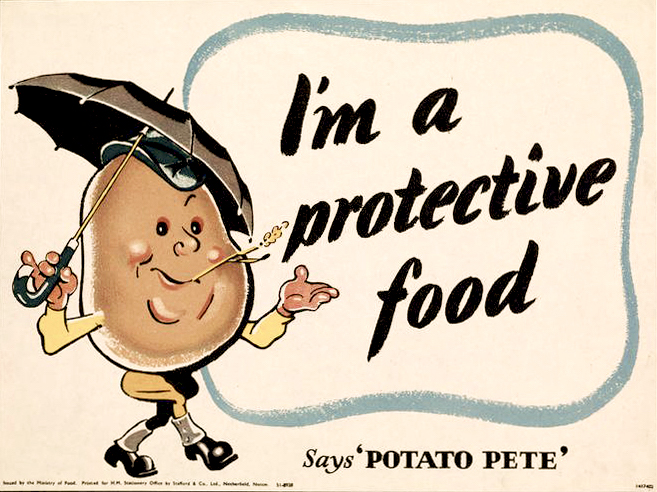 Baked Beef and Potato Patties
This is comfort food at its easiest and most delicious.  These little spicy, cheesy beef patties use frozen hash brown potatoes as their satisfying secret ingredient.  I used an organic brand from Whole Foods, along with Eel River Ranch beef from pasture-raised, grass-fed cows.  Seafood Cocktail Sauce from Trader Joe's added spice and flavor.  These are even tastier warmed up the next day.
1 pound grass-fed beef
2 cups frozen hash brown potatoes, thawed (measure before thawing)
2 cloves of garlic, minced
2 tablespoons chopped parsley (packed)
1/2 cup chopped onion or 1/4 cup chopped chives
2 eggs
3/8 cup Trader Joe's Seafood Cocktail sauce (or similar brand)
1 teaspoon soy sauce
1 teaspoon salt
1/2 freshly ground pepper
2 teaspoons fresh thyme or 1 tsp dried
3/4 cup shredded sharp cheddar cheese, for topping
Preheat oven to 400°F
Place a lightly oiled roasting rack inside of a large baking pan or lasagna pan.
Note: if you don't have a rack to put inside your pan, you can line the pan with parchment paper instead.  The fat will collect next to the patties, instead of underneath them, but they will still cook up just fine.
In a medium bowl, combine all ingredients except the cheese.  Mix well.  Shape the mixture into 6 patties, about 3/4 of an inch thick.  Place the patties on the rack inside the pan.
Bake for 20 minutes.  Top center of each patty with about 2 tablespoons of the cheese.  Bake an additional 5 to 10 minutes, or until cheese is melted and meat is cooked through.
Makes 6 patties