January 1, 2015
"Love is, above all, the gift of oneself."
~ Jean Anouilh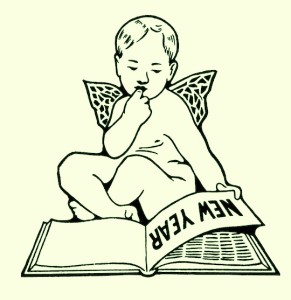 I've known Wilma since I was 14 years old, when she, our friend Francesca and I worked at the local mall.  We came of age together, going through teenage years and young adulthood, with all of the triumphs, mistakes and memories that come with growing up.
A little over ten years ago, Wilma lost her older sister Nancy to an auto accident.  This single tragedy was transformed into multiple miracles with the donation of Nancy's organs, which helped to save the lives of six different people. I can still see Nancy's smiling face in my mind's eye.  I know that her spirit lives on, not only in the hearts of those of us who knew her and those who loved her, but also through the lives of the recipients of her donation.
Wilma has since become active with Donate Life, a not-for-profit alliance of organizations across the U.S. committed to increasing organ, eye and tissue donation.  Several times I have been lucky enough to join with her in decorating the Donate Life Rose Parade Float.  Begun as the inspiration of a man who had received a life-saving lung donation, the organization's Rose Parade Float helps spread awareness every year at the Tournament of Roses Parade in Pasadena.
This year's float, titled "The Never-Ending Story", illustrates how the story of life continues from donors through recipients.  The float depicts 60 butterflies emerging from a large, open book (each butterfly represents one of 60 lives that can be transformed by a single deceased donor).  The butterflies seem to fly over a line of 72 additional books, each adorned with the floral portrait of a deceased donor.  Wilma's sister Nancy was one of those represented.
The other night, I was one of Wilma's guests at the annual Donate Life Float Gala Dinner, honoring participants, donors, recipients and others.  Everyone dressed up to gather for cocktails and appetizers, then we all sat down for dinner in a lovely room decorated with butterflies and roses, in keeping with this year's float theme.
The speeches started as we finished eating.  I listened to the stories; they were all heartwarming, but my mind wandered a bit.  Then, a slideshow began.  The names of the 72 deceased organ, eye and tissue donors, along with their pictures, slowly appeared on the screen, one by one.  Suddenly, I was overcome with emotion.  My throat formed a painful lump, the muscles in my forehead scrunched together, and my eyes welled up with tears.  Seeing the faces of loved ones lost, knowing that their passing gave new life, new hope and a new start to others, was profoundly moving.  Some were old, some were young; one was an infant.
I was reminded of a tweet I saw last week with a photo of a Hanukkah menorah.  The caption read, "Celebrate Life…. my devout Catholic wife lighting menorah in honor of the 20 year-old donor of heart that saved her life."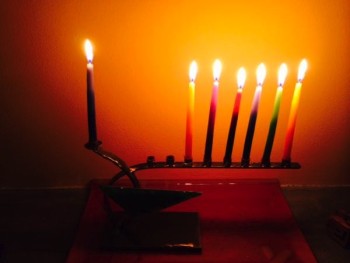 As John Donne famously said, "No man is an island, entire of itself."
Whether we realize it or not, our actions, words, choices and examples influence our fellow humans, our planet Earth and all of its residents.  When our physical bodies are no longer useful and our spirits leave this world for another adventure, each one of us lives on in those who remember us and those who have been affected by us, knowingly or unknowingly.
"Strange isn't it?  Each man's life touches so many other lives."
~ From It's a Wonderful Life (1946)
Islands only appear to be isolated.  Far beneath the surface of the water, they are each connected to the one Earth.  As we turn the page on 2014 and begin a new chapter, remember that we only appear to writing individual autobiographies.  In truth, our tales are intertwined.  We are co-authors, writing this story of the world together.
~~~
One million people are in need of life-saving and healing organ, tissue and cornea transplants each year.  To see this year's Rose Parade Float and to learn more about Donate Life visit donatelifefloat.org
~~~~~~~~~
Lentils are an Italian New Year's tradition.  It is said that their shape resembles coins, signifying abundance.  Green is also a color of abundance.  Ring in an abundant 2015 with Green Lentil Risotto.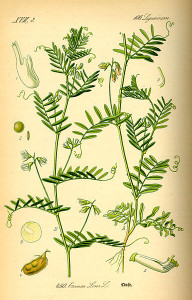 Green Lentil Risotto
This absolutely scrumptious vegetarian dish transcends "rice and beans".
1 cup green lentils, rinsed and drained
2 & 1/2 cups water
2 tablespoons fresh lemon juice, divided
1/2 teaspoon dried thyme
1/2 teaspoon Spanish smoked paprika
Scant 1/2 teaspoon salt
1 clove of garlic, minced
Freshly ground black pepper, to taste
6 cups vegetable broth or chicken broth
3 tablespoons butter
2 cups arborio rice
1/2 cup finely grated Parmesan cheese
In a large saucepan, combine lentils, water, 1 tablespoon of the lemon juice, thyme, paprika, salt, garlic and pepper.  Bring contents to a boil.  Reduce heat to low, cover pan and simmer for about 30 minutes, or until lentils are tender.  Drain cooked lentils, reserving any leftover cooking liquid.  Set aside.
In a medium saucepan, bring broth just to a boil, then reduce heat to simmer (you will keep the broth simmering until you have used all of it).  In another large saucepan or braiser pan, melt butter over low heat.  Add rice and stir to coat completely.  Add reserved lentil cooking liquid, the remaining tablespoon of lemon juice and 1/2 cup of the hot broth to the rice.  Stir continuously, until the rice absorbs most of the liquid.  Continue adding the hot broth, 1/2 cup at a time, stirring continuously until each addition is absorbed before adding another.  This process takes about 20 to 25 minutes.  When all the broth has been incorporated into the rice, the rice should be almost tender but with a little bite to the center (like "al dente" pasta).  Gradually stir in the cooked lentils, then the cheese.  Turn off heat and serve immediately.
4 to 6 servings