August 17, 2015
"Despite the differences in our governments, at a human level, there's so much we share: laughter, music, the love of good food and the sheer genius of rum in a box."
~ Conan O'Brien

Cuba as seen by the crew aboard the International Space Station (NASA)
The United States Embassy has reopened in Cuba.  I am one of those who feels hopeful about this new direction for our two countries.  So, in the spirit of hope and in celebration of the first steps taken along a new path, here is some laughter, some music and a recipe to enjoy:
Conan in Cuba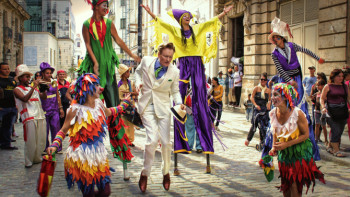 Shortly after President Obama announced that we were going to begin the process of normalizing relations with Cuba, the head writer of Conan O'Brien's late night show Conan told him, "Oh, it would be great if we did a show from Cuba."  O'Brien immediately gave the idea the green light and, with the help of a Canadian producer who works with European companies in Cuba, the comedian headed to the island with a small crew to film a special episode of Conan.  The result of his four-day trip aired March 4 of this year on TBS.  The episode, titled, "Conan in Cuba" was fun, interesting and, at times, hilarious.  My favorite segments were the opening, including the trip to the state-run store with wall to wall "Vino Seco El Mundo";  his tour with Gretel at the Rum Museum, and Conan on the rooftop at Sunset, making fun of CNN.  You can watch clips from the episode, including outtakes, on the show's website (teamcoco.com), as well as the Team Coco YouTube channel.
Buena Vista Social Club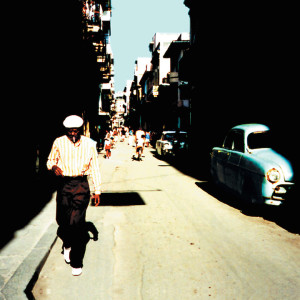 The original Buena Vista Social Club recording was released in 1997 and has been one of my favorites ever since.  I remember when I first heard it and how different it sounded from the Salsa and other more modern forms of Cuban music I was used to hearing.   This older, more traditional style resonated with me immediately.  The album was named after an actual club. The Buena Vista Social Club was a popular hang out for musicians to meet and play in 1940s Havana that was closed after the revolution.  American guitarist Ry Cooder and Cuban musician Juan de Marcos González made the 1990s recording with traditional Cuban musicians, some of whom had performed at the original club in Havana back in the day.  This older style of Cuban music had been out of fashion for many years and many of these musicians had been out of work, including Ibrahim Ferrer, who was semi-retired and shining shoes for extra money.  After the success of the record, these veteran musicians became known as "Los Superabuelos" (the Super-Grandfathers), and traditional Cuban folk music experienced a revival.  If you've never heard it, definitely give the entire recording a listen.  My favorite track is "El Carretero", a typical "guajira" (country lament), sung by guitarist Eliades Ochoa.  The album, released in 1997 on Nonesuch Records is available on iTunes and pretty much everywhere.
A Recipe to Enjoy
While you are watching Conan in Cuba or listening to Buena Vista Social Club, enjoy some Cuban Avocado Mousse.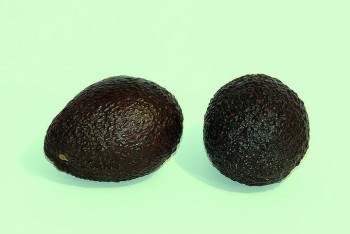 Muselina de Aguacate
(Cuban Avocado Mousse)
This light and airy, smooth and savory mousse makes an elegant appetizer served with chips, crackers, raw veggies or chilled cooked shrimp.  Use Haas or other creamy California avocado.  Recipe is easily doubled.
2 large avocados or 3 small, pitted and chopped
1/2 cup sour cream
1 small clove of garlic, minced
2 tablespoons fresh lime juice (about one lime)
1/4 cup mayonnaise
3/4 cups vegetable broth*
1/4 cup cold water
1 envelope unflavored gelatin (I used Knox)
In a blender, combine avocado, sour cream, garlic, lime juice and mayonnaise.  Blend until smooth.
Place 1/4 cup cold water in a small bowl.  Sprinkle the gelatin evenly over surface of water – do not stir.  Set the bowl aside for a few minutes; it will swell and absorb the liquid (this is called "blooming").
In a small saucepan, heat the vegetable broth (no need to boil).  Remove from heat.  Add the bloomed gelatin to the hot broth and stir until completely dissolved.
Gradually stir the gelatin/broth mixture into the avocado mixture and blend until smooth.  Pour into a large single bowl or individual bowls.  Cover surface of mousse with plastic wrap and chill in fridge for 4 hours or more.
Serves 6
*Note: the vegetable broth provides plenty of salt for the recipe.  If you use low-salt vegetable broth, you may want to taste for salt.