November 19, 2014
"We are each of us angels with only one wing, and we can only fly by embracing one another."
~ Luciano De Crescenzo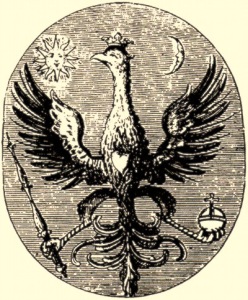 I recently became aware of the story of an American bald eagle named Osceolo who lost one of his wings when he was hit by a hunter's bullet in 1983, when he was only about two years old.  He had been injured for a week by the time he was found struggling in a field in eastern Arkansas, his left wing dangling as he ran, trying to fly without success.  He was taken to the Memphis Zoo, where the staff veterinarian tried for three days to heal the broken and infected wing to no avail.  Amputating the injured wing saved the bird's life, but meant that he would never fly again.
Or so it seemed.
John Stokes, who ran the Raptor Rehab Program at the zoo, also happened to be a hang glider pilot.  Over several years, he worked to develop a special sling and harness that would hold Osceola above the pilot in the hang glider as he flew.  Finally, after many tests and preparations, John was able to take Oseola hang gliding with him. Thirteen years after he lost his wing, Osceola the one-winged eagle was airborne once again, soaring above red-tailed hawks and taking in the view from above.
"Wherever a man turns he can find someone who needs him."
~ Albert Schweitzer
John and Osceola have made many, many flights since then.  Osceola helps John do educational programs at the United States Eagle Center at Dollywood in Pigeaon Forge, Tennessee and in conjunction with the American Eagle Foundation.  For a more in-depth story and to watch YouTubes of Osceola gliding visit osceolabaldeagle.com
~~~~~~~~~
Green Chile Mac N' Cheese will send your taste buds soaring.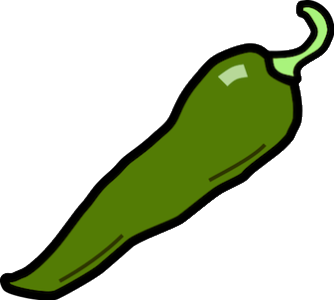 Green Chile Mac N' Cheese
Green chilies are a summer treat, but you can find them canned all year round.  They add just the right amount of zing to this rich but easy to make macaroni and cheese. Use canned Hatch green chilies, if they are available at your grocery store.
1 cup (whole or 2%) milk
1/3 cup sour cream
1/2 cup mayonnaise
1/8 teaspoon freshly ground black pepper
1/8 teaspoon chili powder
1/4 cup canned diced/chopped green chilies
2 cups grated Monterey Jack cheese
2 cups grated sharp cheddar cheese
2 cups Pepper Jack cheese
8 oz imported Italian elbow macaroni
Preheat oven to 350°F
In a large bowl, mix milk and sour cream with a fork until smooth.  Add mayo, black pepper and chili powder.  Mix well.  Stir in chilies and the Monterey Jack and cheddar cheeses (4 cups total).   Stir to combine and set aside.
Cook pasta al dente according to package directions in boiling, salted water.  Do not overcook the pasta.  It will cook more in the oven.  Rinse the hot pasta under cold water in a strainer to stop the cooking.  Drain well and add to bowl with sauce.  Stir everything together and pour into a lightly buttered 9″ x 13″ baking pan.  Sprinkle top evenly with the Pepper Jack cheese.
Bake uncovered for 35 to 45 minutes* until macaroni is bubbling and top is just beginning to brown.  Let stand a few minutes before serving.
*I used a heavy, deep Le Creuset lasagna pan and took mine out at 45 minutes.  A lighter-weight pan may take less time.
Note: the pasta went about halfway up my pan.  You could probably safely double the recipe and fit it in an extra deep pan, such as the Le Creuset lasagna pan.
Makes 8 side servings