September 5, 2016
"Don't boo.  Vote."
~ President Barack Obama
The President's, by now, well-known advice that casting one's vote, rather than merely giving one's opinion, is what determines to whom we citizens give the job of running our government, is not merely a funny line, or potential words to be tweeted out or printed on a t-shirt.  His slogan illustrates the difference between having a say and having an actual vote.  The right to protest was guaranteed by the First Amendment, adopted just a few years after our Constitution was ratified in 1788.  The right of every citizen to vote, has been harder to achieve.
In the first few years of our history, only white men who owned property could vote.  Men who looked like our current President could not cast a vote in any election until 1870, almost 100 years after our constitution was written.  Our current Democratic Party nominee could not have voted, let alone run for President, or any office, until 1920, when women were finally able to vote.  If you are eighteen and thinking of not bothering to vote, know that, until 1971, you would not have had the choice.  Prior to the passage of the 26th Amendment, you had to be at least 21 years old to be eligible to vote.
Throughout U.S. history, various states in our union have tried to enact complicated rules (such as requiring would-be voters to guess the amount of bubbles on a bar of soap, or charging a "poll tax") to prevent certain groups of people from voting.  Women fighting for the right to vote were imprisoned.  African Americans were beaten and attacked while protesting for voting rights.  The ability of every citizen to vote is still not guaranteed.  One must register and prove eligibility first.  Currently there are different requirements for voter registration in every state, some complicated, some simple.
The Vlog Brothers (John and Hank Green) have put together an extensive collection of YouTube videos, explaining how to vote in every state and territory of the United States.  The overall project and basic info for voting is simply and beautifully explained in the short YouTube above.
This link will take you to their channel, where you can find the corresponding YouTube instructions for how to vote in your state:
https://m.youtube.com/c/howtovoteineverystate
Hank Green explained the duo's reasons for doing the massive project in a recent article for Mashable:
"I am very lucky to live in a democracy, but the only reason politicians listen to citizens is if they vote.  So, traditionally, young people don't get listened to because, traditionally, they vote less.  We need to change that, not just on the national level, but on the local level, where the majority of governing in the U.S. actually happens."
~~~
VoteRiders is an organization making sure that no eligible citizen is denied the right to vote for lack of ID.  They have put up a page on their website with printable, wallet-sized voter information cards with the ID requirements for each state.  Each state has different requirements.  Find yours here:
http://www.voteriders.org//voter-id-info-cards

California requires ID only for first-time voters who did not provide the info at the time of registration.
If you or someone you know is not yet registered, or may not have the proper ID required to vote, or if you are not sure of your status, check out the YouTube and VoteRiders links above for your state.
The great Abraham Lincoln famously described our government as one, "of the people, by the people, for the people."  We are the government.  We hire our representatives with our votes.  Money can only work to influence our opinion or our apathy.  Our public servants can only be bought if our silence can be bought.
"If 99% of us voted, it wouldn't matter how much the 1% spent on our elections."
~ Barack Obama
Do your jobs.  Make your voice heard.  Participate in your democracy. Vote.
~~~~~~~~~
Active participants in a democracy sometimes need a pick-me-up.  Cold Brewed Coffee is an easy method to prepare one of the smoothest, best-tasting cups of coffee you may have tasted.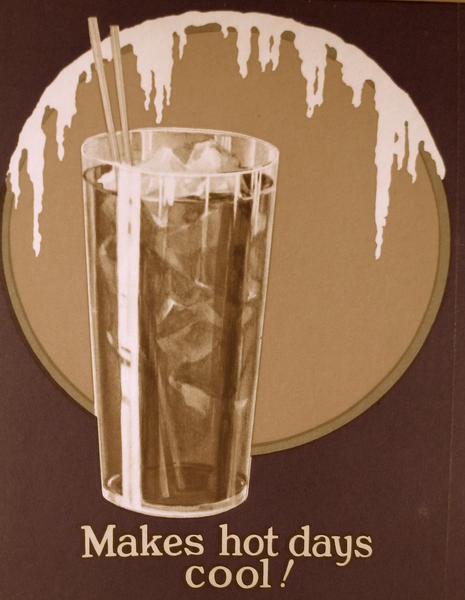 Cold Brewed Coffee
I recently discovered the cold-brewing method during our last heat wave.  This way of making coffee eliminates bitterness and sour aftertaste, producing a smooth, rich flavor.  When the weather returned to normal and I resumed my usual method of making coffee, I really noticed a difference.  The cold-brewed taste was superior.
It's super easy if you have a French press coffee maker, no. 2 filters and a one cup cone :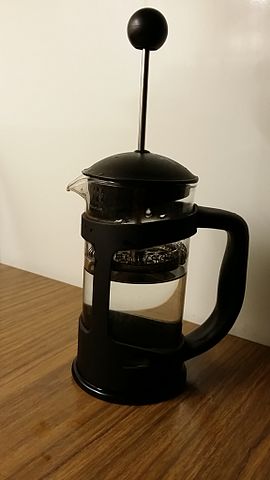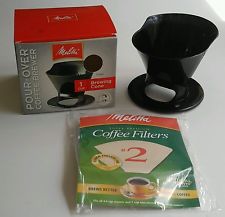 I'll give instructions for with and without a French Press.  Cold brewing takes about 12 to 16 hours.
You will need:
Coffee, ground fine.
A French Press coffee maker or large glass container
A one cup coffee cone and filters
Or
Cheesecloth and a fine mesh sieve
A mason jar or pitcher to store your brewed coffee
Milk, cream and/or sugar, if desired
French Press Method
Add 1/2 cup of coffee and 2 & 1/2 cups of cold water into the glass carafe of your French press.  Stir well and cover.  Let sit on the counter top at room temperature or inside the fridge for 12 to 16 hours.  Stir once again, place the plunger top into the carafe of the French press and push down (make sure the mesh screen is open).
Line your one-cup with a filter and place over a jar big enough to hold the brewed coffee.  Pour the pressed coffee through the filter into the jar, to filter out any remaining sediment.
Non French Press Method
Stir 1/2 cup coffee and 2 & 1/2 cups cold water into a large mason jar.  Stir well and cover.  Let sit on the counter top at room temperature or inside the fridge for 12 to 16 hours.  Stir once again.
Place a mesh sieve, lined with cheesecloth over a bowl or jar.  Pour your brewed coffee through the lined sieve (you may need to do this twice) to filter out all grounds and sediment.
Store your brewed coffee in the fridge and enjoy cold with or without ice.  Stir in sugar, milk or cream, if desired.